Power Trading
As part of a network of licensed companies, we engage in short and long-term electricity trading on wholesale markets.
In this way, we contribute to a reliable and competitive electricity supply across Europe.
Across Europe
With presence in 17 countries and on 14 different exchanges our traders are provided with the much-needed flexibility to transfer energy to markets where it is needed most.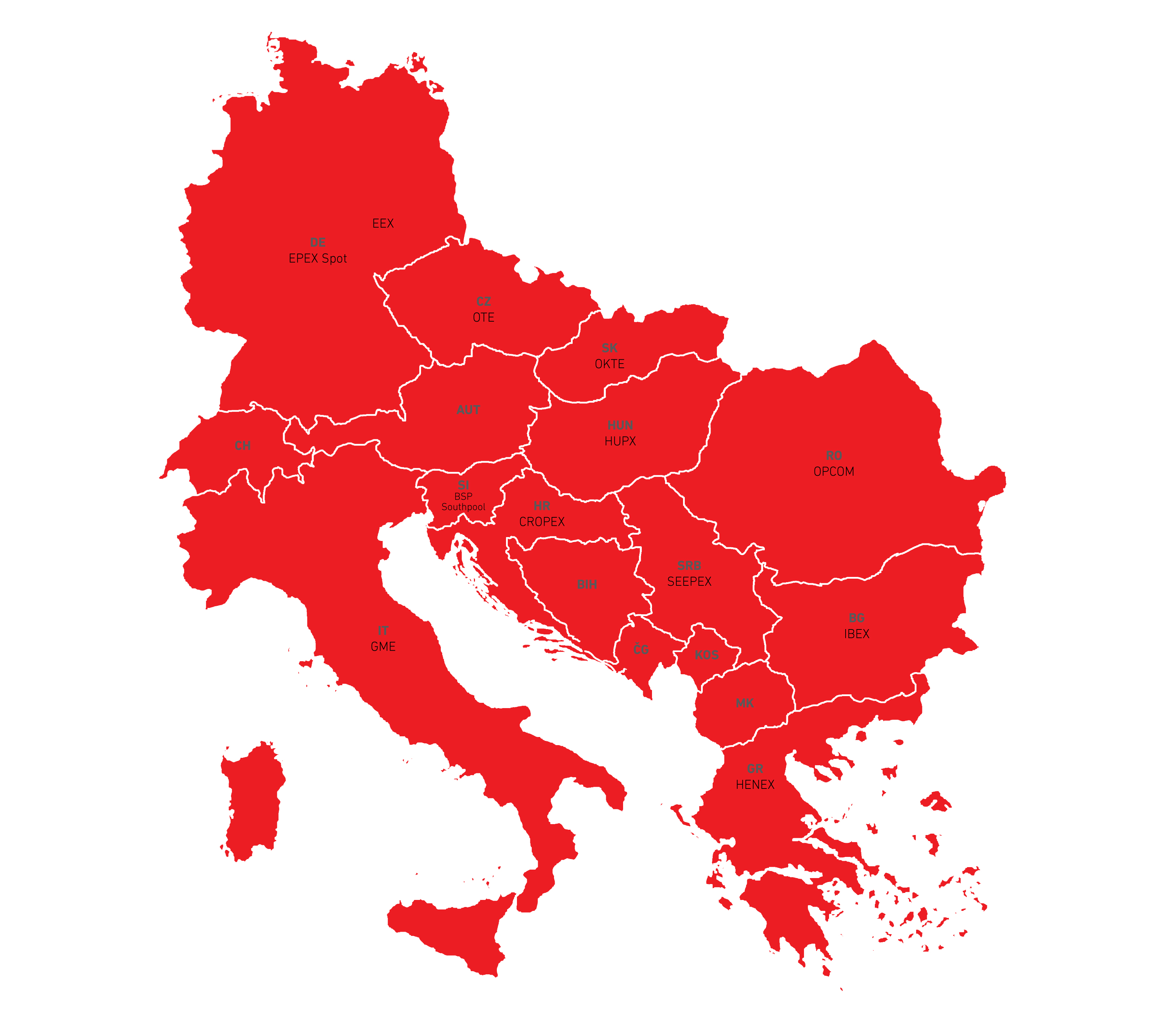 Interenergo Sarajevo holds a second tier license from FERK for electricity supply (license identification number: 06-03-461 / 30/18 of 11 June 2018).